Start Your Day With Power, Keep It Running All Day.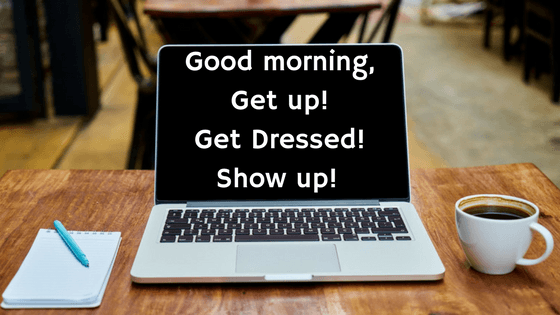 Start your day with Power!
Not every person is a morning person that springs out of the bed ready to attack the day.
So we have to give our self a little boost to stay with the flow or to create a flow.
This is only going to come through the mind, and that is what this is about. How do you talk to yourself to start your day and keep it going to the end.
three things to get your day going and stay on track
In this short video I cover three things I learned from Entrepreneur Magazine's 20 questions. I picked out three that were relevant to me, maybe they will be to you also. Listen in below.
Three simple questions with powerful answers.
question 1. How do you start your day? This answer should be burned into our mind! three simple statements (2:49)
Get up! Get Dressed! Show up!​
Question 2. What is a strategy to keep you focused (8:20)
Question 3. What an early job taught you that you apply today? (10:49)
Apply these three things to your life and see what changes they can bring into your world.
Helping people to grow
Baxter
P.S. One other practice to make your day go better is knowing the direction you are going. If your project requires leads there is a certain way to acquire those with ease. Check out this free down load to see if it will be helpful for you. Free attraction marketing boot camp
if this was helpful please share with someone who will benefit also